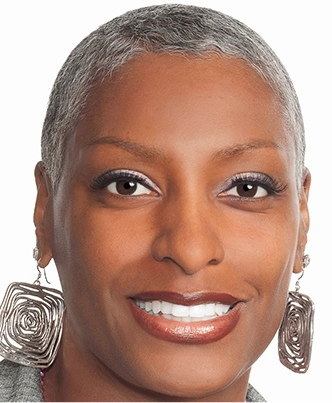 Get To Know Andrea...
Andrea D. Campbell, MS, MBA is the founder of Vybrant Living, LLC, a personal and executive coaching company. She is a keynote speaker, author and transformational coach. After spending many years in corporate America as a successful salesperson, trainer and engineer, she decided to follow her heart's desire to help others live their best lives...on purpose. She firmly believes you deserve to be the best you yet and she is passionate about inspiring and motivating others to be bold and make the intentional change in their lives to achieve a life they desire, deserve and love.
As a two-time cancer survivor, Andrea understands what it takes to be resilient in the face of challenge and adversity. She is truly a lover of life and takes the necessary action to live an authentic, unapologetic, highest version of self. Unselfishly, Andrea wants others to live a prosperous life and she wants to help ignite the spark needed to help them design the life of their dreams.
Andrea has recently released her first book, The Beautiful Journey. This book is an inspirational story that chronicles Andrea's journey through cancer. However, it's more than a story about cancer, it's about how she found her purpose as a result of facing this adversity. In the book, Andrea shares her raw, honest experiences as she claimed victory over cancer. She shares the lessons she learned as a result her battle. Also, at the end of each chapter, Andrea has questions for the readers to reflect on so they can go on their own "beautiful journey" of self-discovery and awareness.
Andrea is a certified professional Coach with certifications from the Weatherhead School of Management, Life Mastery Institute and the CaPP Institute. She received her MBA from Weatherhead School of Management, her master's degree in Environmental Engineering from Case Western Reserve University, and her bachelor's degree in Chemical Engineering from Case Western Reserve University.
Next Steps...
Andrea looks forward to serving as a catalyst, to ignite the spark, and to help you design the life of your dreams! If you're ready, let me know by clicking the button.